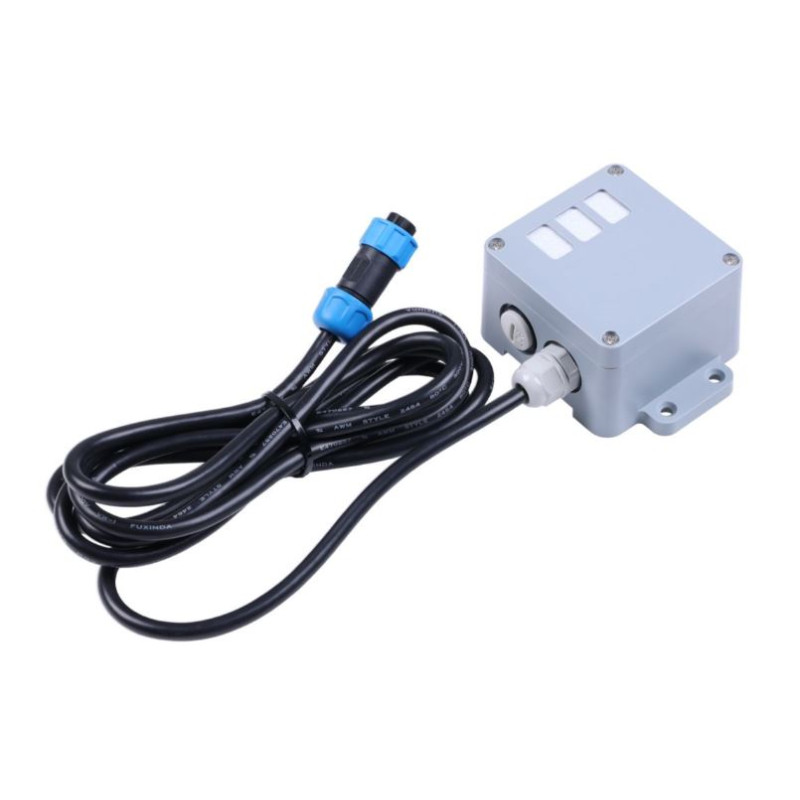  
SenseCAP RS485 H2S Sensor - with Waterproof Aviation Connector
An IP65 RS485 H2S Sensor measures the hydrogen sulfide concentration ranges - from 0~100ppm, air temperature(-40~85℃), and humidity(10~95%RH). Use in farming areas, industry areas and meteorological monitoring. Use the sensor with SenseCAP 4G Data Logger for seamless data collection and management.
Security policy
All our pages are protected with HTTPS / TLS 1.3 connection
Fast Shipping
Orders are shipped the same day from Monday to Friday for any order placed before 10:00 am
PRODUCT DETAILS

It measures the hydrogen sulfide concentration, air temperature, and humidity, making it widely applicable in industrial environmental sensing scenarios.

Features

High Performance: High accuracy, fast response, fast return to zero, plug-and-play type.
Multiple Uses: Ability to monitor hydrogen sulfide concentration, air temperature, and humidity.
Ultralow-power: Smallest size and lowest power consumption sleep type design, lifetime up to 5 years or more.
Combined with an intelligent algorithm, better environmental adaptability, more accurate detection, and stable zero point.
New micro-circuit design, strong anti-electromagnetic interference.

Specifications

H2S

Range: 0~100 ppm(Minimum detection limit:1ppm)
Accuracy: ± 5% F.S
Resolution: 0.1 ppm

Temperature

Range: -40 to +85 °C
Accuracy: ±0.2 °C
Resolution: 0.1 °C

Humidity

Range: 10 to 95 %RH (non-condensation)
Accuracy: ±2 %RH
Resolution: 0.1 %RH

General Parameters

Product Model: S-H2S-01
Supply Voltage: 3.3 ~ 5.5V DC (recommended 5V power supply).
Supported Protocol: MODBUS-RTU RS485
IP Rating: IP65 (The equipment should be protected from direct sunlight and rain over long periods of time).
Operating Temperature: -40°C to 55°C (best operating temperature 20 to 35 °C)
Operating Humidity: 15 to 95% RH (non-condensation) (best operating humidity 50%RH).
Ambient Pressure: Atmospheric pressure ±10%.
Cable Length: 2 meters.
You might also like