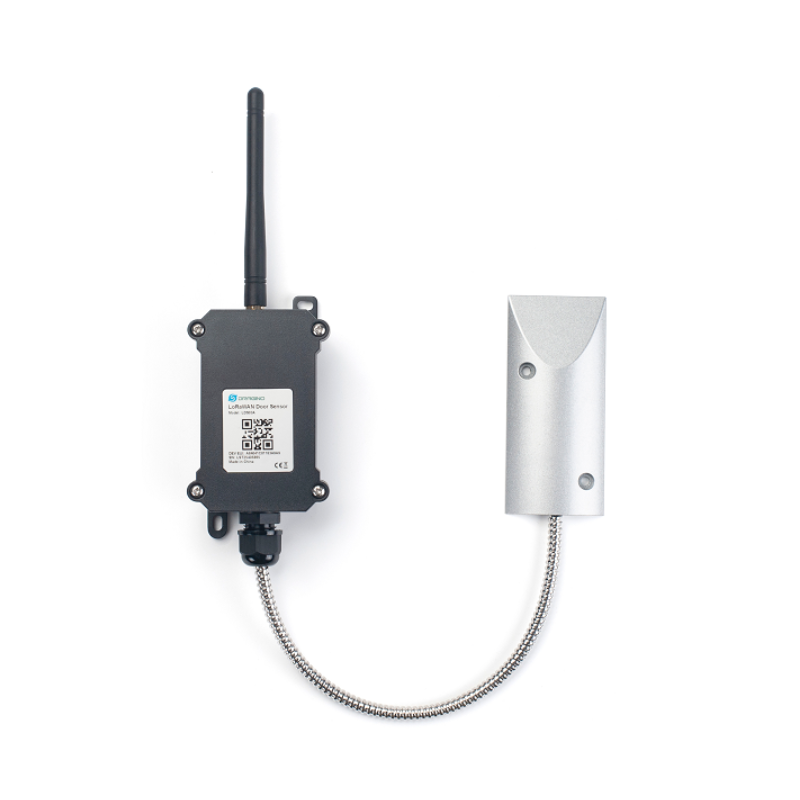  
Dragino LDS03A Outdoor LoRaWAN Open/Close Door Sensor EU868
Outdoor LoRaWAN Open/Close Door Sensor for Internet of Things solution.
Política de segurança
Todas as nossas páginas são protegidas com conexão HTTPS/TLS 1.3
Entrega rápida
Envio no mesmo dia de segunda a sexta para qualquer pedido feito antes das 10:00 am
The Dragino LDS03A is an Open/Close LoRaWAN Door Sensor. It detects door open/close status and uplinks to IoT server via LoRaWAN network. User can see the door status, open duration, open counts in the IoT Server.

LDS03A is powered by 8500mAh Li-SOCI2 battery, It is designed for long term use up to 10 years.
The LDS03A will send periodically data every 2 hours as well as for each door open/close action. It also counts the door open times and calculates the last door open duration. Users can also disable the uplink for each open/close event, instead, LDS03A can count each open event and uplink periodically.
LDS03A has a Datalog feature, it will record the open/close event and the user can retrieve the history from LoRaWAN.
LDS03A has the open alarm feature, user can set this feature so the device will send an alarm if the door has been open for a certain time.
LDS03A is designed for outdoor use, It has a weatherproof enclosure and industrial level battery to work in low to high temperatures.
Each LDS03A is pre-load with a set of unique keys for LoRaWAN registration, register these keys to LoRaWAN server and it will auto-connect after power on.

Features:

    LoRaWAN v1.0.3 Class A protocol
    Ultra low power consumption
    Door Open/Close detect
    Door Open/Close statistics
    8500mAh industrial battery(none-rechargeable)
    Frequency Bands: CN470/EU433/KR920/US915
    EU868/AS923/AU915/IN865
    AT Commands to change parameters, remote configuration via LoRa Downlink. Firmware upgradable via program port
    Uplink on periodically and open/cclose event
    Datalog feature. Wall Mountable. Outdoor USe
 
Applications:

    Wireless Alarm and Security Systems
    Home and Building Automation
    Industrial Monitoring and Control

Package Includes:

    1x LDS03A